None of us like to think about the end of life, but by planning ahead, we can spare the people we love from difficult decisions at a painful time.
Tailored to your individual needs
We recognise that making funeral arrangements in advance of need involves making many important decisions. We believe you should have the opportunity to make those important decisions yourself and have the time to think carefully about what you and your family want.
No hidden costs
A pre-paid, bespoke funeral plan is fixed to provide the funeral services paid for with no hidden charges or conditions. Whether the funeral takes place in five or 50 years time, there will be nothing left to pay – subject to terms and conditions.
Flexible payment options
We offer an easy payment scheme to spread the cost over, 12, 18 or 24 months through monthly instalments, securing the cost for a fixed monthly payment.
Protection from rising funeral costs
Since 2004, average funeral costs have risen 116%*. Our bespoke, pre-paid funeral plans protects you from any rising costs from the moment your full payment or first monthly instalment is received. *SunLife Cost of Dying 2023 Report
Your money is safe
All Southern Co-op funeral plan monies are invested in a regulated whole of life insurance policy in accordance with our statutory obligations. When you buy a plan from Southern Co-operative Funerals Limited, we buy a whole of life insurance policy with Royal London Mutual Insurance Society Limited (Royal London). Royal London is authorised by the Prudential Regulation Authority and regulated by the Financial Conduct Authority and the Prudential Regulation Authority.
Flexible locations
You can specify which Southern Co-op Funeral Directors you would like to carry out the funeral.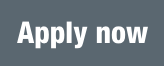 The products and services included in our online funeral plan packages are charged at the same price as our funeral services provided at the time of need. However, our online funeral plan cost benefits from a discounted price overall. In addition, there is a £250 administration fee to all funeral plans and also monthly instalment charges will apply if opting to pay by instalments.